The restaurant industry is dynamic, trends changes day by day. Customer's preferences also change according to trends. Most of the restropreneur do a lot of things to bring new customers but do not pay attention to retaining existing customers. Let's understand what is customer retention in restaurant.
Definition of Customer Retention
"Customer retention is the ability of a company to retain its customers over a period of time. Customer retention a percentage that measures how many customers a company keeps at the end of a set time period, and the number impacted by the number of new customers acquired and the number of customers who churn"
Companies focusing on customer retention often consider more profitable because they are going with target marketing. They are focusing on potential customers who are already interested in their product.
In fact, retention is a more sustainable business model that is key to sustainable growth.
Facts related to customer retention
Increasing customer retention by 5% increase business revenue 25% – 95%,
Converting an existing customer into a loyal customer is 60% – 70%, while the chances of converting a new lead are 5% – 20%, at best.
Why Restaurant CRM is Important for customer retention?
An integrated CRM for restaurant makes managing customers easier. It helps to collect data from the customer and managing the same to track customer's buying behaviour. It helps to find out existing customers who are likely to be loyal customers.
An when it comes to running a Restaurant, Customer retention becomes an inevitable part as on average, calling an existing customer is 7times less expensive than acquiring a new one.
Restaurant CRM helps to get insight into customer's purchasing behaviour, track their visits and provide accurate results for improvements. It enhances better customer service. Restaurant management software enables efficiency and brings smoothness in operations.
How a Restaurant CRM can help in Customer Retention
Restaurant pos system integrate with CRM works as customer database software which runs online. Helping thousands of Restaurants to manage their customer database, analyse customers and manage marketing campaigns.
CRM with a customer Loyalty program, cashback rewards, SMS campaigns, feedback solution escalate business growth.
1. Restaurant Loyalty Programs
Once you satisfy your customers with great services and hospitality, reward them for making a purchase with you. Give them a reason to come back again. Go for a Web-based loyalty program software to attract more customers and retain them.
Brands are using Cashback reward program
Most of the high-end industries like goibibo, make my trip etc. giving special cash-backs & discount to their customers, to greet them, to feel them special.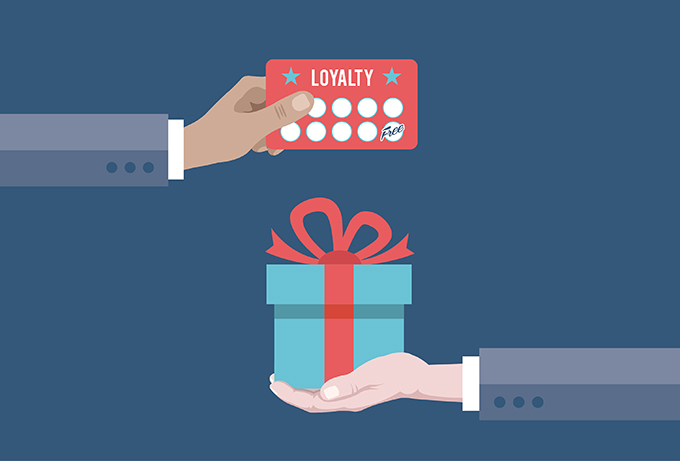 One thing is important to consider is that traditional loyalty programs are outdated now, this is an ara of a cashback reward program. Bingage gives you such amazing features that will help you to plan loyalty programs on the basis of targeted customers.
2. Personalized Campaigns–
Customer relationship management is equally important in a restaurant. Delight customers by sending good wishes on their special occasions. Creating a personal touch build a long term relationship.
Most of the people like to go out to celebrate their special days, in this case, if you shoot SMS campaign with a special offer before 4 to 5 days, it would increase chances that your customer will remember your outlet at the time of the planning party outside.
3. Customer Retention Solution
CRM is beneficial to track customers, it will help you to identify customers who are not visited for a long time. Sending them a customised offer encourage them to visit again. restaurant customer retention strategies will really go well if implemented properly.
4. SMS marketing: Keep your customer updated
Marketing & branding of every new event, offer, movement is a must. Conversation between customer and restaurant should be continuous. Tell them about your new event, offer that you are running this week, about a new dish that you added in the menu and everything. It will make them feel that you care for them. you give them attention.
Restaurant social media marketing is important. Have a presence on social media, 90% of people search for a restaurant online before going out to eat.
5. Restaurant feedback software
Collecting Feedback from customers helps in future improvements. It gives insights into customer experience as well as collect a rich customer database.
Restaurant feedback software helps to collect customer feedback with the help of feedback mobile application or kiosk.
Importance of gathering customer feedback is fruitful for a restaurant, if you want that your customer will remain for a long time and don't go with competitors then feedback is the best which let you know "what your customer thinks about you"