Women have been recognized to cook meals in the kitchens for their families since ancient time But in the kitchens generating business or restaurants usually, have been mostly governed by male restaurateurs & chefs only. There was a time where people consider that women are only for cooking at home that's all.

Now Breaking the stereotype, Women are showing their culinary talent to the whole world. Using their skills and entrepreneurial approach to take significant steps in the food industry.

On this women's day 2019, we are celebrating excellence of powerful women who are leading in the restaurant industry in India. Let's give a cheer to women who taught us a real example of women empowerment. This is the best way to celebrate international women day to inspire other women so that they can recognise their skills.
Following are some inspiring women restaurant owners and bartenders who are transforming the way the industry works with their extraordinary skills and intelligence.

Top Women Restaurant Owners that are reclaiming space in the industry.
1.Puja Sahu & Vivita Relan
These duo has started a Bihari cafe – The potbelly at 116-C, 4th Floor, Shahpur Jat. Their idea planted with the aim to broke all the regional and cultural stereotypes, they are offering mouth-watering delights and great ambience with rooftop experience.
2. Avneet Mann & Vivita Relan
The modern Italian cafe cum shop – "The Wishing Chair/Mad Teapot" located at 86-A, Shahpur Jat. Avneet Mann and Vivita Relan both are childhood friends & they always come up with innovative ideas. The cafe is a result of their innovation which is especially known for providing a quick and extraordinary experience to its customers. They serve vegetarian dishes only and have a speciality in cakes and bakery item. They are representing women empowerment & friendship!
3. Ritu Dalmia

No need to introduce, The name in itself says it all; she is a famous Indian celebrity chef and a restaurant owner and has been cooking since her childhood. She owns her molto chic cafes in Delhi's up markets like G.K 1, Chanakyapuri, and Khan Market etc. Her remarkable and imaginative fine dining cooking attracts customers and keep them coming back to back for many times.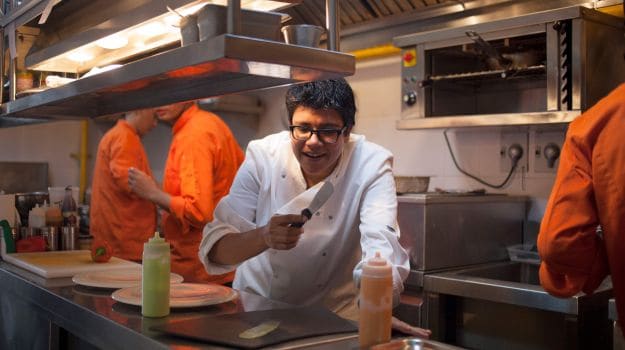 4.Arushi Vaish
This young lady is the co-owner of New Delhi's popular Chinese delivery junction Happy Hakka which was started by four friends Gautam, Arushi, Puneet & Chander.
They are ambitious and dedicated to having the mission of taking it to a national scale and also growing it in the coming years. All the best guys!
5. Anisha and Nupur Khanna
Anisha and Nupur are not only women restropreneur but the brilliant brains behind Eatonomist, they own an online delivery portal that provides calorie counted food for the health conscious People.
Together they have created one of the most encouraging food startups which are bringing a revolution in the industry.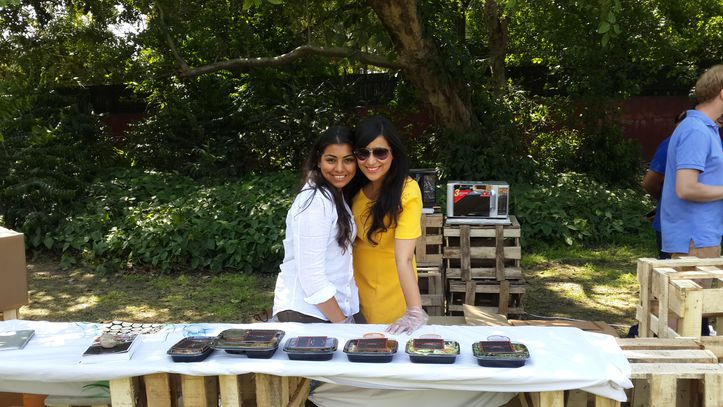 6. Shatbhi Basu

Shatbhi Basu is India's first lady bartender along with this she is a food and beverage consultant.
By breaking multiple genders and career stereotypes, she selected this work as a profession that has had her deal with scepticism, she moved forward with passion and currently leading a bartending academy called "STIR" in Mumbai which started in the year 1997. The aim is to provide a platform for those who want to become a professional bartender.
7. Naina de Bois-Juzan
She is the co-owner of Le bistro du parc, a fine dining restaurant at A-57-59, Moolchand Market, Near Defence Colony.
This Restaurant won the 'Best French Casual Diner – 2015 Times Food Award'. They have live music sessions every Wednesday and Friday which attract a lot of youngsters.
Naina has fought a lot to take her restaurant at this grade. She sets a good example of entrepreneurship.